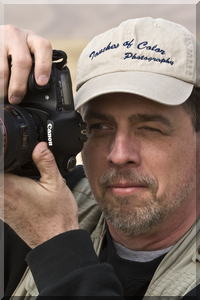 Looking for that right photo to hang in your home or office? Touches Of Color Photography has many photos in the Photo Gallery that will make excellent wall hangings in a home or office. Add a beautiful frame and watch what happens to the empty spot on the wall as it brings the room together and sets the mood. Please contact me if you are looking for specialized photos or interested in any of the photos found in the Photo Gallery. Having trouble locating the type of photos you need? Contact me and I will try my best to help you with your photographic needs.

As Touches of Color Photography, I also believe that having and displaying photos of your loved ones is just the Touch of Color in the home that makes a house a home. Having photos of your children and grand children is a great way to keep memories of them as they grow up into adults and have children of their own. Touches of Color Photography will capture those photos in a way that allows you to cherish the memories forever.

No matter what the age, it is always a great time to have portraits taken to lock away that special time in life. It is never too late to start collecting these cherished memories. If you are ready to start your collection, contact Touches of Color Photography to help capture these special moments in life for you.

Touches Of Color Photography was located in Denver, CO. In June of 2014, Touches Of Color Photography moved to Rock Hill, SC. The quality of the photography has not changed just many of the new locations where the photos are taken has changed.

Touches of Color now has a dedicated site Farman Photography where you can view my High School Seniors and Portrait photos.

At Touches Of Color Photography and Farman Photography, you can be assured you will get the personal attention while still getting the quality photos you want and expect. I am here to help you for all your photographic needs.

Ken Farman - Touches Of Color Photography


Music by Toni Braxton

---------------------------

Planning on having High School Senior or Portrait Photo Shoot. Please print, fillout, and have signed the Farman Photography Release form when coming for a High School Senior or a Portrait Photo Shoot.